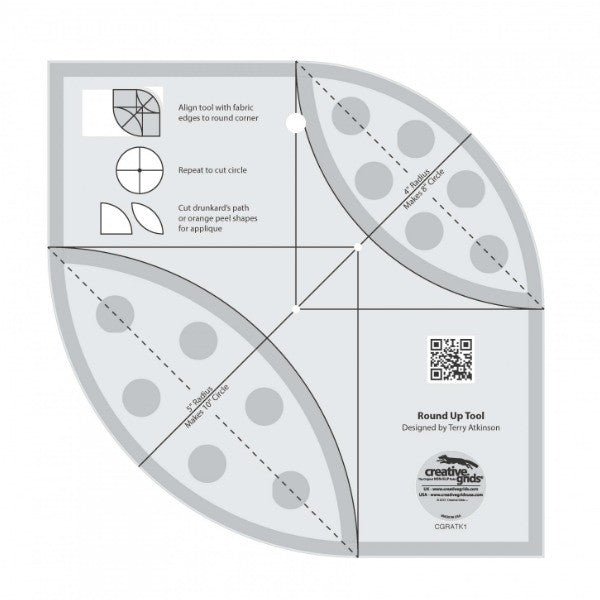 Round up Tool by Creative Grids
$22.45
Use the Creative Grids® Round Up tool for rounding corners on placemats, table runners and quilts. Gentle curves in two sizes are easy to bind - no need to stop and turn at each corner!

You can also cut 8 inch or 10 inch circles for potholders and applique. Cut drunkard's path, orange peel or petal shapes for applique. Great to use with pre-cut 5 inch, 7 inch, and 10 inch squares!

The template comes with fully illustrated step by step instructions or scan the QR Code printed on the template to view a video demonstration.



---
---
Pin It
Some of our best selling products...
Moda Scrap Bag (LBM)
$13.95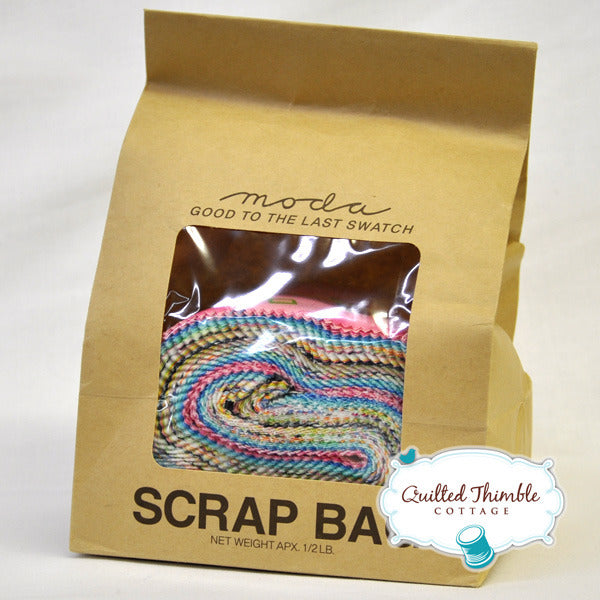 Moda Scrap Bag (LBM)
$13.95
Bella Solids by Moda Fabrics - Bleached White PFD (9900-97)
$7.56 per yard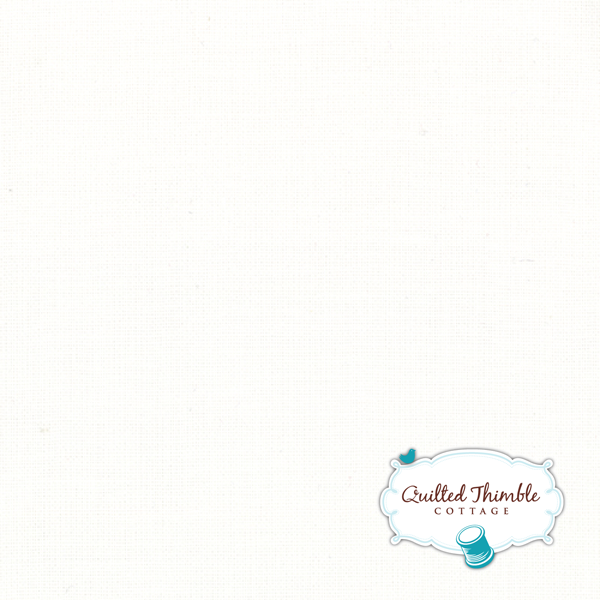 Bella Solids by Moda Fabrics - Bleached White PFD (9900-97)
$7.56 per yard
Bella Solids by Moda Fabrics - Black (9900-99)
$7.56 per yard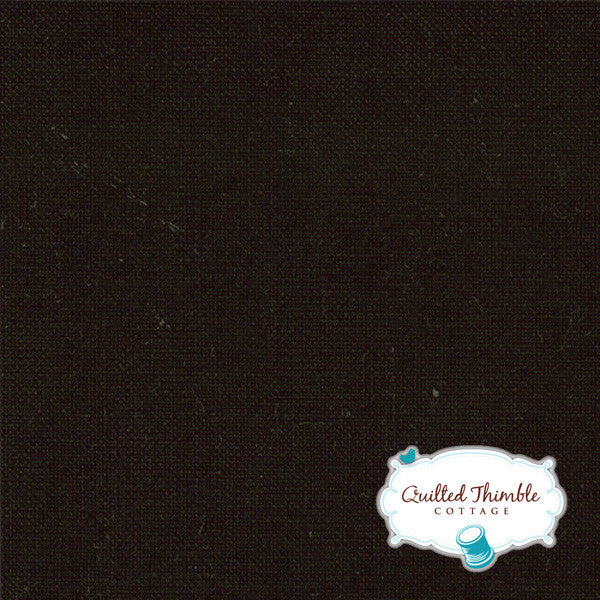 Bella Solids by Moda Fabrics - Black (9900-99)
$7.56 per yard